Who is We Play Equal?
We Play Equal is a project that aims to educate adolescents on gender equity through digital campaigns and train the trainer workshops by using the social transformative power of sports to fight against sexual and gender-based violence.
With the national and regional partnerships we have established so far, we have trained 60 trainers with an impact potential of 10,000 young people. By having evaluated its impact potential, our project has been funded by the FRIDA Young Feminist Fund and Purposeful. Thanks to FRIDA and Purposeful networks, we have the opportunity to spread our social impact all over the world with global partnerships.
Our new target with our funds: to provide gender equity training for 1,000 coaches with the potential impact of 100,000 adolescents in Turkey in a year and additionally to grow our influence with education and national awareness campaigns in men dominated sectors!
What is our aim?
We Play Equal  was established in 2019 to fight against gender-based violence and gender inequality by using the social transformative power of sports. Improving gender equality is not about changing gender-based statistics, but rather about changing the culture of communities about how they perceive gender justice. The ultimate goal of our project is to combat domestic violence and sexual assault against women and to contribute to gender equality by raising awareness and inspiring cultural change.
The "We Play Equal" project consists of three main activity areas that we summarize below.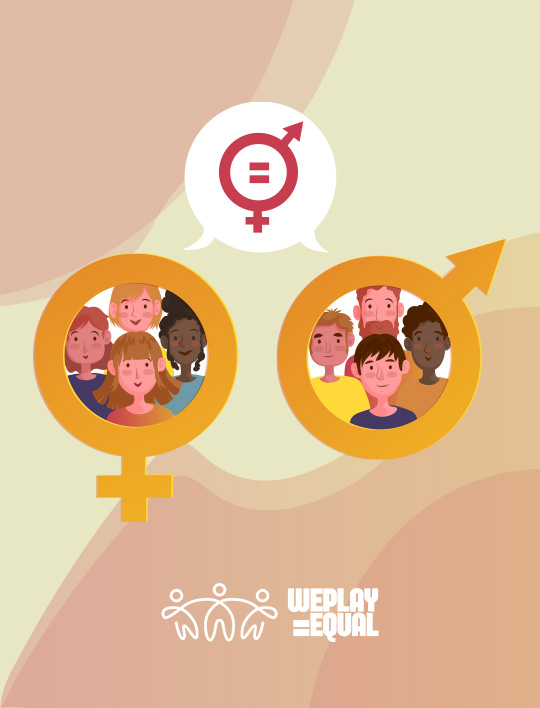 Mobilization through Online Campaigns
With large-scale digital social campaigns, we will mobilize individuals from all walks of life to take action to stop gender-based violence with a call to "Play Equal". We will ensure the growth of this movement by making a joint call for action and cooperation. We believe that the attitude and behavior change we will create with our project will create a positive social impact against gender inequality in our country in the long run.

Sports Based Train the Trainer Workshops*
We will train sports trainers who, beyond training athletes, are often taken as role models by adolescents. We will train sports coaches and trainers on gender equality and equip them with the necessary knowledge, skills and tools to train the adolescents. With the 'train the trainer approach, we aim to reach young people (between the ages of 10 and 24 by WHO definition) who are much more likely to accept positive social norms. Our goal is to train at least 1,000 trainers and reach 100,000 adolescents.
---
*We received support from the experienced trainers and academicians of "Bağ Etkileşimli Öğrenme Derneği" for the training contents and trainers of the We Play Equal workshops.

Multi-Stakeholder Platform
By not only staying limited to the sports industry but by using sports as a social transformative tool, "We Play Equal" project will be positioned as a multi-stakeholder platform by bringing together stakeholders from all industries (private sector, public, academia, civil society, local, government, social enterprise) into cooperation and action against sexual and gender-based violence and positioning them as stakeholders.
What is the story behind We Play Equal?
Almost every young girl and woman is exposed to social discrimination in different socio-economic areas or suffers the effects of inequality in forms of domestic violence, sexual harassment or violence throughout their lives.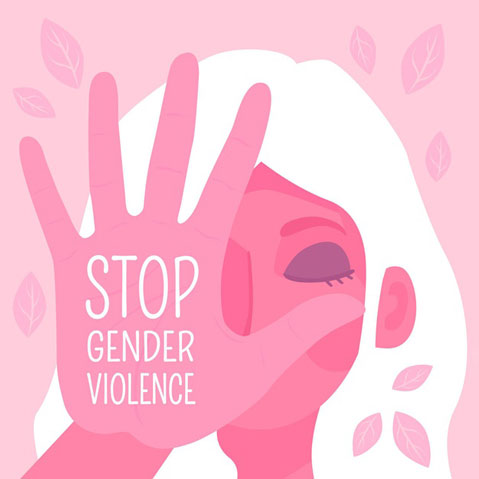 37% of women in Turkey state that they are exposed to gender inequality expresses at least one form
and this statistics continues to increase alarmingly over the years. Moreover, these trends increase significantly during times of crisis, for example, during the period of COVID-19, domestic violence increased by about 30% in most countries.
With our "We Play Equal" project, we aim to fight against domestic violence and sexual harassment against women by raising awareness, stimulating the drive to take collective action and igniting cultural change.


We aim to use sports as a tool for this goal that we hope to achieve by educating both genders together. Starting with young people, we aim to break stereotypical gender judgments in our project by providing equal conditions for both genders in the field of sports and by training sports coaches on how to change the discriminatory behavior of adolescents.
For this realistic and achievable goal, we aim to reach young people from a wide range of segments and use the social transformative power of sports as a tool to counter the problem of violence against women in homes, schools and workplaces. Moreover, we aim to inspire cultural change in gender equality by transforming into a multi-stakeholder platform, not limited to sports.
Thank you for your attention! If you have any questions, please send us a message or send an email to [email protected]